Hybrid Cost Management
Rationalize, optimize, and simplify your IT operating model for what's next
Speak with a specialist
Throughout 2021, CIOs have found themselves increasingly challenged to justify increases to their IT budgets – this despite an increased focus on digital transformation and innovation. Coupled with global supply chain disruptions and low inventory, driving overall business and digital innovation has been difficult. However, there's a light at the end of the tunnel if we put the right questions and strategies in place.
For instance, how do we optimize digital innovation while making strategic trade-offs?
Improve Cash Flow with Hybrid Approaches to Cost Management
Hybrid cost management can help improve cash flow and maintain digital agility. By examining your entire IT spend, we can help you find innovative ways to optimize costs, eliminate unnecessary spend, and increase efficiencies across IT asset lifecycles.
SHI's full range of software and device lifecycle management, and IT and Software Asset Management services help IT and procurement teams optimize costs and generate operational efficiencies wherever possible.
Power organizational innovation without cost concerns keeping you up all night.
Solve what's
next

webinar series
Every other Thursday at 12:00 PM ET
Join us to learn how SHI and Stratascale can help you empower your modern workforce with infrastructure solutions, including data center services, cloud transformation and optimization, edge computing, and cybersecurity.
Software Spend Optimization
Optimize your license position for any major vendor with IT and Software Asset Management Services. Deliver continuous software license optimization and governance, free up your internal procurement and contract resources. Control the cost and risk associated with smaller vendors that make up the long tail of your portfolio, and make better, more informed decisions.
IT & Software Asset Management
Weed out unwanted costs, improve utilization and governance, and reduce compliance-related risk through more effective identification, tracking, and management of hardware and software across your distributed organization. Our experts can help boost business competitiveness by controlling hardware and software costs in the cloud, and helping you gain access to the latest technologies.
Cloud Spend Optimization
Hybrid, multi-cloud strategies support innovation and resilience. But cloud services introduce a host of new challenges for organizations. One of the most common headaches involves ever-increasing cloud bills – which directly affect operating costs.
SHI's Cloud Spend Optimization Services bring clarity to your cloud spend – increasing the insight and predictability of your team's use of best-of-breed cloud technologies.
Cloud Optimization Managed Service
We go well beyond cost analysis to bring clarity to your cloud spend - and avoid waste. Our experts focus on specific architecture and governance changes required to fully embrace the cloud's dynamic pricing and scalability advantages. Unlock the cloud's potential with detailed assessments, best-of-breed reporting tools, and customized deployment and management strategies.
SHI One Portal
Our comprehensive management platform provides full visibility into your public cloud usage, costs, consumption trends, and more, while providing real-time recommendations into getting even more value from your investment. Use the dashboard to efficiently manage your multi-cloud strategy - and spend less time wrestling with reports and more time focusing on business competitiveness.
Align Business Goals with Procurement Processes to Drive Agility, Resilience, and Cost Management
In this new world of hybrid everything, IT and procurement teams are seeking new ways to generate efficiency, maintain employee satisfaction, and meet budget constraints. Whether your goal is streamlining consumption models for your on-premises infrastructure or finding innovative strategies to meet the expectations of your hybrid workers, SHI provides a range of services to help you meet your end-user, budget, and operational requirements.
Device as a Service
Today's increasingly hybrid and distributed workforce presents a range of challenges to IT. SHI's Device as a Service solution reduces the overall cost and complexity of modern device management. We help IT and procurement teams provide the devices workers need, with effective support through the entire device lifecycle, and all at a predictable, monthly, per-device cost.
Leasing and Financing
SHI's flexible financing models allow for improved capital management and simplified financial forecasting to suit your business needs. Whether you're financing hardware, software, or services contracts, consolidate your procurement and payment solutions and leverage the expertise of our dedicated teams of financing experts. We'll work with you to choose the vendors that work best for your needs.
Why work with SHI?
SHI ensures frictionless, efficient, and cost-effective delivery of IT services to your end users across the entire IT asset lifecycle. We help you optimize the processes and costs associated with the acquisition, deployment, support, and adoption of your technology assets.
From strategic software license advisory and procurement services to device lifecycle management, we have the right people, processes, and technology to help you optimize IT costs and generate operational efficiencies. We help you free up funds and resources to focus on innovation and growth.
Featured Partners and Solution Certifications
SHI holds several certifications from our strategic partners to help you drive your hybrid infrastructure initiatives forward.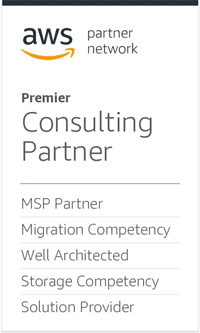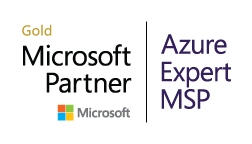 To learn how SHI helps you bridge the gap between IT and procurement, book a call with an SHI solutions expert
Contact us today!