Prepare for what's next with modern data protection
SHI and Veeam offer a full range of modern data protection solutions to deliver the results your organization needs to succeed. Together, we support your IT and business goals with top data protection strategies, dedicated licensing support, and expertise in infrastructure services. We strive to ensure that you have access to the latest tools needed to keep your critical information safe and secure.
Benefits of Veeam solutions through SHI
Data security
Multi-layered security gives you the confidence that your data is always protected. Recovering from ransomware can be messy. At Veeam®, recovery has always been at the forefront, we make sure that everything we do will help you successfully back up your data so you can get back into production faster after a crisis
Data recovery
As the foundation of Veeam Data Platform, Veeam Backup & Replication delivers secure, powerful and reliable data protection. Eliminate downtime with instant recovery and stay safe from cyberthreats with native immutability and tested backups, all from a software-defined, hardware-agnostic solution.
Data freedom
Own your data. Any cloud. Protect, control, and manage data anywhere in hybrid cloud. Veeam Platform is the #1 hybrid cloud backup solution, giving you complete ownership of your data across any environment so you can protect, control, and manage cloud data and leverage the cloud for data protection and security.
SHI is a
Platinum Level partner

of Veeam.
Authorization Levels
Veeam Platinum Level partner
Data solutions
Veeam Data Platform
#1 modern data protection
The complete solution for delivering data security, data recovery, and data freedom to your entire hybrid environment, including cloud, virtual and physical workloads. Available in three powerful, enterprise-grade editions.
Data security
Multi-layered security gives you the confidence that your data is always protected.
Data recovery
Recover Exactly what you need, when you need it.
Data freedom
Protect all your data, anywhere, any way, with zero lock-in.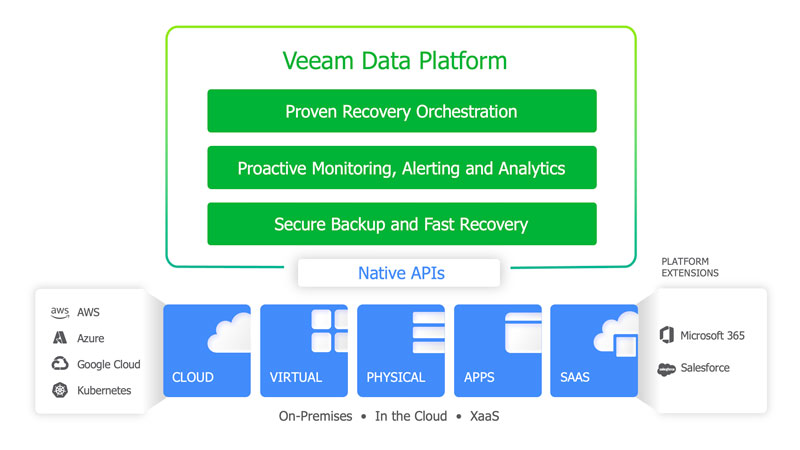 Additional Veeam Solutions & Resources
You might also be interested in: