Reduce the cost and complexity of your storage infrastructure with Seagate and SHI
Welcome to a better way to store data. As an enterprise storage manufacturer that designs and builds its entire system from scratch, Seagate creates unparalleled partner integration and compatibility alongside SHI. We help with all your cloud, data, and storage needs. Together, Seagate and SHI offer data solutions that allow customers to enjoy streamlined service, at any scale.
Speak with a specialist today to learn how you can reduce the cost of your storage infrastructure!
Benefits of Seagate solutions through SHI
Cloud storage
SHI and Seagate have come together to provide multicloud freedom. Predictable capacity-based pricing with no hidden fees for egress or API calls so you'll never be surprised by your cloud bill. Put your data to work with verifiable trust from the global leader in data management.
Cloud migration
Store, manage, and activate your data with Seagate and SHI. It starts with our team quickly and efficiently moving your data to Lyve Cloud, where it'll live in an infinitely scalable, highly secure S3-compatible object storage. From there, you'll have 24×7 access to its insights, and endless potential for unlocking new revenue streams.
Storage Servers
Easily scale your data systems while reducing your footprint with our versatile and feature rich design with Seagate and SHI. Consolidate compute and storage in one chassis. Find enterprise-grade features at a competitive price.
Seagate Promotions
Seagate storage upgrade promotion
This Seagate storage systems promotion allows end users to upgrade their existing data center storage to today's generation of storage hardware that includes density, capacity, advanced protection, and software features, along with modern self-healing technology.
Upgrade program benefits:
Discounts on Seagate Systems product portfolios. *
Discounts on Seagate Systems service and support subscriptions. *
Promotion process:
Reach out to us to discuss any upgrade opportunities, including the potential of data transfer service. We will work with Seagate to confirm your promotion.
*Terms and conditions shown are correct at the time of printing and are subject to change without prior notice. Promotion period: November 2022 – December 31, 2023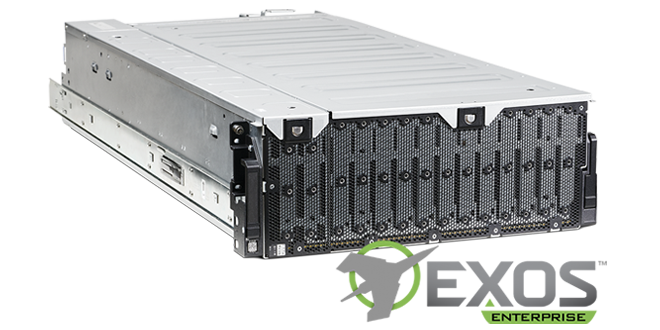 Seagate and OSNexus
Seagate Systems with LyveCloud combined with OSNexus QuantaStor supports block, file, and object storage using both scale‑out and scale‑up architectures that serve a broad spectrum of workloads.
OSNEXUS QuantaStor is software‑defined storage that supports scale‑up file and block storage for deployments less than 5PB, using OpenZFS and scale‑out object, file, and block storage for greater than 3PB, using Ceph. OSNEXUS Storage Grid technology provides a single management screen for all OSNEXUS instances—for a single site and across datacenters and clouds.
OSNEXUS with Seagate® Exos® AP integrated Storage Servers, Exos X Advanced Arrays, Exos E Expansion, and Lyve™ Cloud (S3) storage provides integrated scale‑up and scale‑out deployments.
OSNEXUS with Seagate servers and storage provides the widest range of mass storage options and flexibility. Seagate storage like CORVAULT can reduce OSNEXUS server needs by half for scale‑up deployments over 10PB.
Build a frictionless future for your data with the world's leader in storage.
Contact us today to get started!
Speak with a specialist
You might also be interested in: